How to Dispose of Commercial Waste
Posted by:
Admin
Tags:
Posted date:
25-10-2019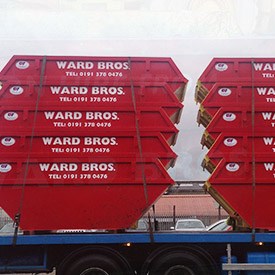 If you run your own business, then it is your legal responsibility to make sure that any commercial waste is disposed of properly. This means that you need to ensure that it doesn't become a hazard to health or to the environment.
If you hire a company to get rid of your waste for you, then you need to ensure that they are registered as a waste carrier. You can be prosecuted under the Environmental Protection Act 1990 if the carrier you are using is not registered.
You need to ensure that any commercial waste from your business is in your control until the point where it is taken away by a registered carrier.
This means that you should not leave it outside at night at a place where it is accessible to people or animals. It also shouldn't be left anywhere that it can be blown over by the wind.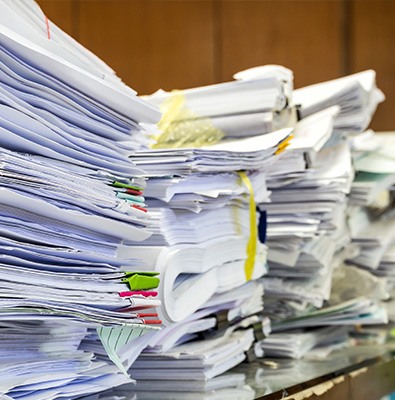 There are certain responsibilities that you have as a business when it comes to disposing of commercial waste:
Keep waste to a minimum by being conscious of the waste that you are creating and recycling by possible.

All waste should be sorted properly and stored securely.

A waste transfer note should be completed before any waste leaves your premises.

You should make sure that your waste carrier is properly registered.

If you discover that your waste carrier is disposing of your waste illegally, then you need to report them immediately.

If you are dealing with hazardous waste, then there are extra responsibilities that you will need to make sure you are aware of.

What is included in the term Business Waste?
Any waste that is a product of commercial activity is classified as business waste, and this includes any waste that is created by a home business.
Any waste that comes from the following is also considered business waste:
demolition

agriculture

industry

construction

What is considered Commercial Waste?
Commercial waste incorporates the same things as business waste but also includes any waste that is created by the customers of that business such as food wrappers from a cafe or takeaway. Commercial waste is generated as a result of carrying out of any of the following activities:
Manufacturing And Industrial Processes
Educational Services
Wholesale Or Retail Trading
Primary Industries, Including Agricultural, Forestry And Fishing
Accommodation Services
Activities Carried Out At A Domestic Premises Under A Commercial Arrangement
Activities Carried Out By Churches
Mining

Activities Carried Out By Charities

Hospitality Services, Including Catering
Sorting, Resource Recovery, Reprocessing And Recycling Operations
Organising Concerts And Other Entertainment Events
Health Services, Including Operating A Nursing Home
Veterinary Services
Other Business Activities, Including Administrative Services.
Please note: definitions are taken from the Waste Reduction and Recycling Act 2011 and Waste Reduction and Recycling Regulation 2011.
---
Do You require skip hire?
Ward Bros. (Plant Hire) Ltd are here to help you with all of your waste management needs. Follow the link below to get a quote.
---
Why is Commercial Waste treated differently to Domestic Waste?
There are several reasons for this which include the following.
It comes under a different legislative framework which means higher levels of compliance.

The collection of domestic waste is paid for through council tax, but this is not the case for commercial properties. Businesses need to pay the waste management facility directly.

Commercial waste is more likely to contain 'regulated waste', and this needs to be managed differently.

The amount of waste that is created by a business is likely to be more than a domestic property, and so this will incur future charges.