Managing Demolition Waste
Posted by:
Admin
Tags:
Posted date:
25-10-2019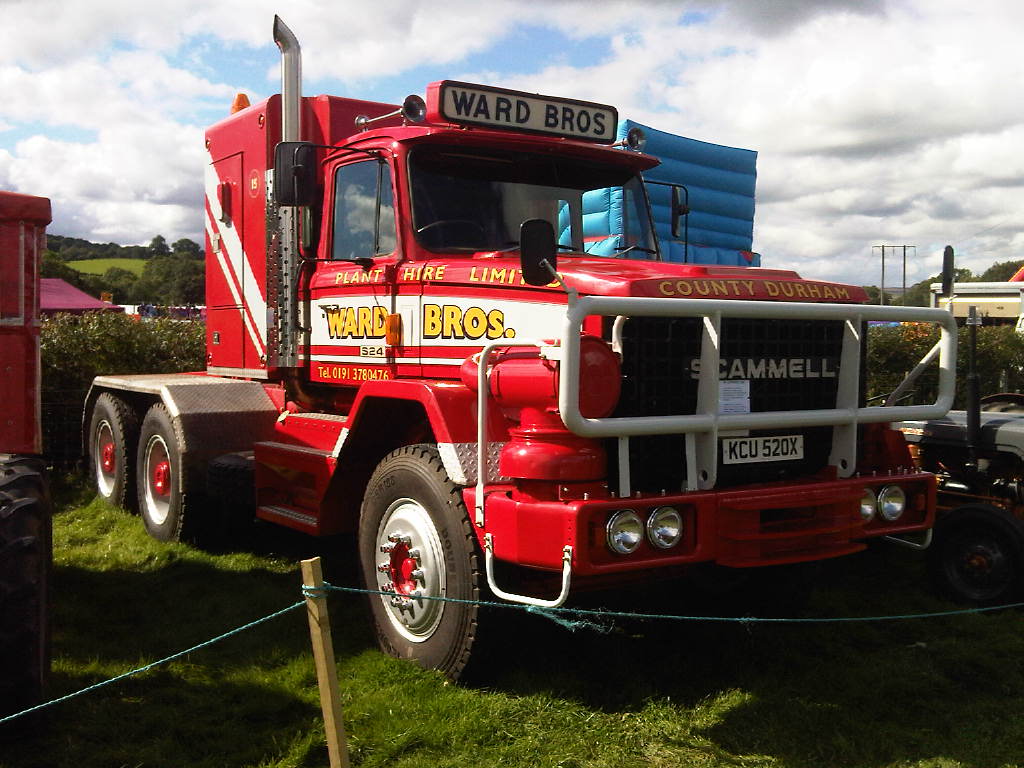 Managing Demolition Waste
Construction and demolition industries are not only reliant on one another but also interlinked because the quantity of demolition materials is determined by the volume and the quality of materials used in the construction.
As a building or structure is demolished, the materials are separated and then processed into recoverable materials so that they can be used in future to construct other buildings/structures.
The quality of demolition materials is mainly determined by the type of materials used in construction. If the materials were of high quality, they would last longer and eventually have a higher quality after demolition and vice versa.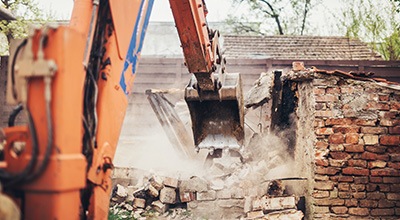 Demolition waste recommendations
Here are some recommendations you should know about demolition:
Measurement
A demolition industry should keep a record of the quantity and the type of waste they produce annually. A system to collect the data should be based on Site Waste Management Plans (SWMPs) and pre-demolition audits to ensure that all important details are collected.
Client Awareness
Most clients have limited or no knowledge about demolition procedures thus it is up to demolition experts to raise awareness, advice and offer their professional opinion. Pre-demolition audits and SWMPs are some of the tools demolition experts can use to raise the awareness.
Environmental Assessment
This should be done to ensure there is no environmental degradation resulting from demolition. Diverting demolition waste from landfill and replacing new raw materials are some of the ways you can use to measure the environmental impact savings. Demolition focus on protecting the environment, safe disposal of demolition materials and ensuring that the ecosystem is not affected by demolition activities.
Future of Materials
With the advanced technology today, different building materials are invented and manufactured making it hard for demolition industries to dispose of the materials effectively. Therefore, new recovery or recycling technologies should be invented to enable demolition industries to deal with the wide range of building materials such as insulation panels and timber products.
With such expertise, demolition experts can advise the clients about the timescales, i.e. the most appropriate time to demolish their building/structure so that they have full recoverability of the materials used. By doing this, the clients will have high-value reuse because most of the materials will be in their perfect condition.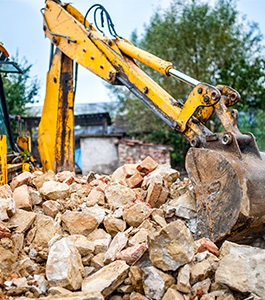 Several technological and regulatory factors have affected the demolition industry in the UK today. Normally, these regulatory factors are kept in place to ensure safe practices when it comes to demolitions. However, there has been an increased level of environmental regulations which are aimed at sustainable waste management practices and safe recovery of demolition materials.
The second problem demolition industry is facing at this moment is the use of off-site manufacturing techniques and modern methods of construction that involves the use of composite materials. As this continues, demolition contractors will come across materials that they cannot recycle and this will create a real problem in the future.
Finally, local authorities have been known to offer pre-demolition audits to determine the key demolition products and recommend their re-use, recycling or disposal. The main objective of pre-audits is to minimise the materials going to landfill and maximise the materials being recycled or reused after demolition. Although the whole process might take a while, it is worth it because it has a lot of benefits in the long run.
---
Demolition waste skip hire
Ward Bros. (Plant Hire) Ltd are here to help you with demolition waste skip hire. Follow the link below to get a quote.
---