Landscaping Projects
Posted by:
Admin
Tags:
Posted date:
25-10-2019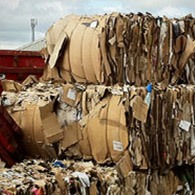 Skip Hire For Landscaping Projects
An attractive, tidy garden offers homeowners with a fantastic source of pride. To achieve this, you need a solution for dealing with all the waste debris from landscape work and garden waste. Ward Bros. (Plant Hire) Ltd has a helpful remedy in our MINI skip service.
Yard Waste skips can be used for:
Grass/Lawn/Mulch Removal and Cleanup
Residential or Commercial Yard Maintenance

Large or Small Landscaping Projects
Tree Removal, Branches, and Brush Debris

Yard Containers in Durham
Designed to be safe for driveways and risk-free to use, the MINI allows you load up lawn waste as you complete your work. Then our friendly waste removal team will come haul it away. We can provide environment-friendly disposal in your place.
When it's time to cut those branches, or you've relocated to a new home your garden may need improving. If you intend to renovate the whole garden, you could depend on Ward Bros. (Plant Hire) Ltd. We offer skip service and lawn waste elimination services.
Lawn debris removal and cleanup
Everyday lawn maintenance

Storm particles cleaning

Massive household or industrial landscape design
Seasonal landscape design maintenance

Brush, branch and tree elimination

Container Rental Cost
At Ward Bros. (Plant Hire) Ltd, we make it easy to remove landscape debris from your house or commercial property. We're the leading professionals of landscaping skip services in County Durham.
We pride ourselves on offering high quality customer service. We are a trusted and cost-effective skip service for household, and industrial landscaping jobs.
Skip Containers
Purchasing a skip from us is very easy and we offer uninterrupted and same-day solutions. Our skips are readily available in a selection of sizes-- 10, 20, 30 and 40 lawns. These can be used for a selection of landscape design or horticulture removal needs.